In a past time, IT, Information Technology acquired many definitions, now a days it is known to be as an innovation and transformation.In an era of digital transformation and everything expected to be digitalized. A forum come up with a digital media knowledge and practices that is named as DigitalMediaforum (DMF). Digital Media Forum act as a catalyst for this technological change. This forum ensures all types of transformation from digital sector to customers.
Now let's have look on a how DMF spot light on practices and knowledge related digital transformation and how these practices could be implemented for successful digital ride.
Digital Media Forum-DMF
This forum is a dynamic annual conference that give opportunity to professionals and experts to meet and speak about the challenges in digital media sectors. DigitalMediaforum organized many events related digital media knowledge. Furthermore , they gathered well informed and well attended interesting digital experts from all over the world.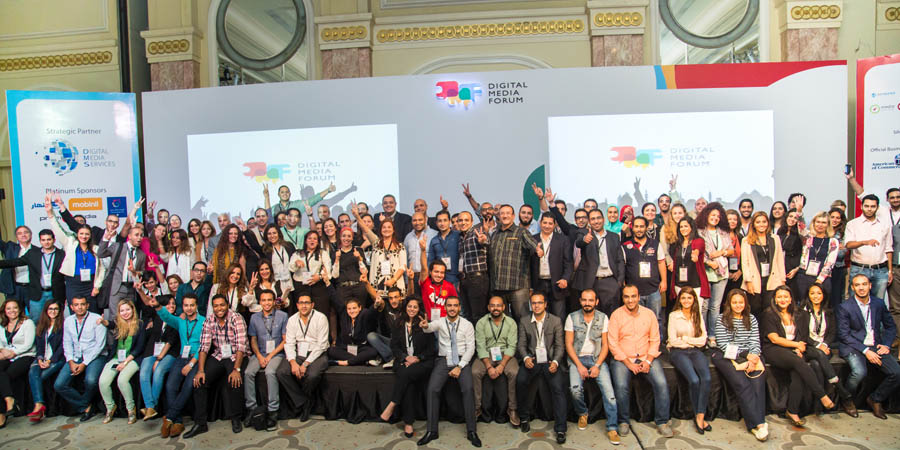 Following events held up till now:
1.Digital media Forum Dubai-2012
2.Digital media forum Cairo-2014
3.Digital media Forum Cairo-2015
4.Digital media forum Dubai-2015
5.Digital media Forum Dubai-2016
6.Digital media forum Dubai-2017
7.Digital media Forum Barcelona-2017
In addition with Digitalmediaforum is a yearly event held on a regional level.
Digital media forum Dubai-2012
In the second year of digitalmediaforum- DMF held an event in Dubai 2012. In this event DFM come up with a quality content related to digital media knowledge and latest thinking about it.They invited a group of digital experts from all over the world. Moreover,
This forum agenda was people interact with digital media experts, decision makers and they give them valuable information and different insights of digital media industry.
This forum content was designed as delegates, speakers and experts fully interact with each other. They can share their modern and up to date knowledge and thinking's about digital media,
Following well renowned people were the part of this event:
AbimOnasanya-Director Kouni SDS
Ahmed Bin Ali-Senior Vice President Corporate Communications & Official Spokesperson Etisalat
AjitJoakar-Founder-Future Text, London
Alan Devereux-Managing Director, Social Media Consultant and Trainer,Cave Chalk
Dan Chapman-Head of Digital-MediaCom
Digital Media Forum Cairo-2015
Another event held in Cairo-2015, the main purpose of these events is to be a catalyst of this digital change. DMF come up with many more ideas for fast rising Middle East-North Africa (MENA) digital industry.Moreover, They brought the ideas under a banner of "Digital Trends and Technologies: Bringing the Future Closer". DMF provides an amazing platform to access the people who have latest digital knowledge and ideas related to new digital destinations. Following are a few facts about DMF:
The exclusive mixture of knowledge, entertainment and networking have made Digitalmediaforum a remarkable event that helps clients, digital startup interested people and agencies.
They come together and create a glimpse digital future. Their motto was in this event "We always bring REAL value to the VIRTUAL (DIGITAL) world"
This forum was an amazing opportunity for a digital industry and good platform for exchange expertise and skills for digital media development.
Speakers : Part of DMF Cairo-2015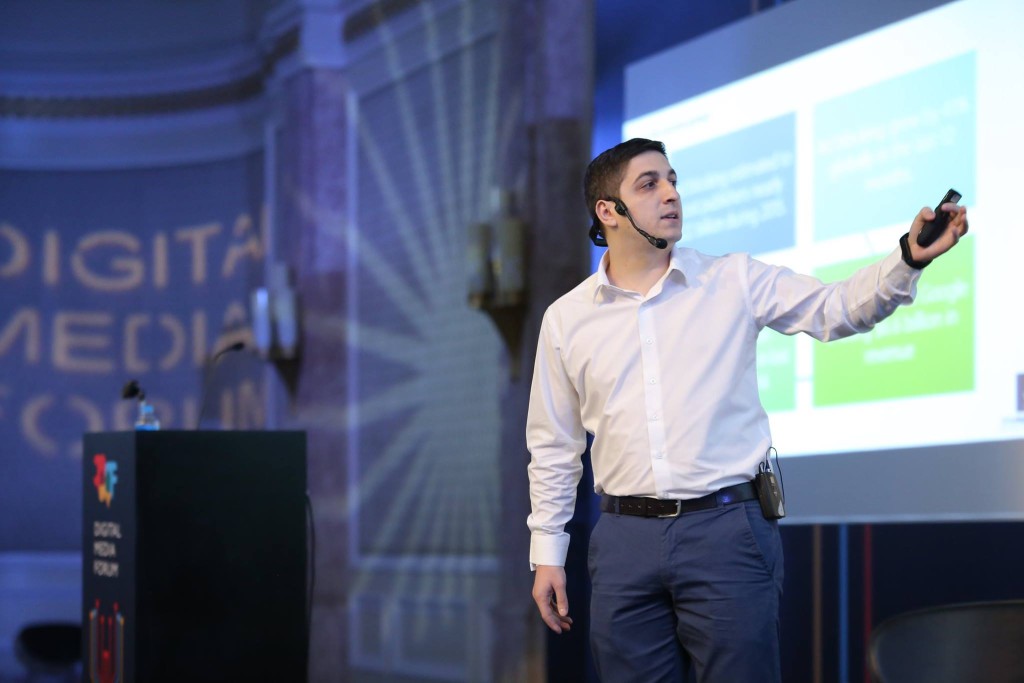 TarekNour-Chairman-TarekNour Communications
Rania Hafez-Managing Director-OMD Egypt
Karim Samy-Digital Director-OMD Egypt
WassimKabbara-Branding & Agency Leader-Google ME
Youssef Assaad-Business Development Director-NABD Egypt
Digital media forum Dubai-2015
In 2015, MENA regions were targeted and global digital industry experts, professionals gave opinions to fast growing MENA digital industry. It was two days conference in Dubai and their theme was 'Digital Technology: Bringing the Future Closer'. Another amazing factor about this event almost 500 plus stakeholders from all over the world has brought to examine the existing challenges for business , brands engagements ,advertising , community management in MENA digital evolving sectors.
Therefore , in a first day of this event they addressed on following digital issues by expert speakers:
'The Future of Retail &eCommerce,'
'Branding in a Digital World'
'Generation A for Anonymity and the rise of Snapchat'
Moreover, In a second day of DMF Dubai-2015 speeches were held related to digital technologies and another element were added:
" Create the Digital Buzz"
This competition was particularly for agencies. They have to give 10 mints presentation to jury. After completion of competition significant prize presented to winning team. Similarly , the second days activities was on MENA digital awards and this is specially focus on MENA region digital sector. Furthermore,these digital awards ensure amazing platform on the use of digital technologies and appreciates agencies who bring their best for digital industry and communicates for future industry.
Digital media Forum Dubai-2017 
Another event DMF Dubai-2017 held on 22 March 2017 at "The westin Dubai Mina Beach Resort & Marina in Dubai, UAE "  This is arranged by a Spoton media and Events.
In this conference a great technology & digital professionals, great innovator from Europe, Middle EAST and around the world participated. They discussed about their knowledge to rule on this digital transformation.
Attendees were able to listened real experiences and stories of experts from MENA and around the global in digital industry.
For this reason there was huge knowledge about latest technology and starts up of digitalize world in the region.
DigitalMediaForum Barcelona-2017
Finally , one more event is going to organized in Barcelona. Eighty plus speakers will come from all over the world. They will share their knowledge about digital trends. DMF Barcelona-2017 will held in hotel Art Barcelona, Spain.
In addition to,  this conference will be highly useful for the people who really want to get knowledge about:
How digital industry is grooming and developing in middle and around regions.
Applications for startups are open from all over the world that need to be exhibit in Spain
The startup which will be choose get the chance to launch and promote their startup at DMF Barcelona.
Some Confirmed and well renowned speakers to be part of DMF Barcelona-2017
Online group tickets buy from DMF Barcelona Website and become a part of this conference if you want a digital ride and want to meet professionals& expertise from all over the world.
MENA digital Awards (MDA's)
The MENA digital awards specifically conducted according to international proved standards. They used to analyse award processes according to standards so that best work can be recognized.  However, all forums which have projects from any communication division of technical and digital work can participate in this competition. However, for entry approval of the digital project following points are key points:
Nature of that digital project
Results of the project
Impact of the project on society
As a matter of fact these all points keep in mind for selection of any project that has to be consider further for awards. This also solidify the fact that project is of digital nature and good marketing channel.
Moreover , Some new awards category added in MDA's: that is
"The best practice of Technology"
"Good use of Cross-Platform Digital content"
"The best use of budget"
"A best Use of digital sector"
In conclusion and by all  information considered , we come to know that Digitalmediaforum is a great and amazing platform. These conferences are very well organized, well attended and having speakers around global. In the same way, this is an amazing opportunity for people networking together and add value in a digital industry by learning latest trends through digital expertise from all over the world.
Learn about Content Marketing Strategies and a lot more by exploring other topics.